Amber S.
"I am so pleased with my haircut and color. I have been dying my hair red for years. This was the first time a stylist also gave me tips for how to care for it at home."
Northbrook Barber Shop and Beauty Salon is dedicated to providing quality men's and women's services. We do our best to ensure each client has an unforgettable experience. Have a question or concern? Please don't hesitate to contact us at 847-272-3880.
Joe B.
"I went in for the first time today and got my haircut. They did an amazing job, was very friendly, talkative and very professional. They gave me some recommendations about my hair; ways that I could take better care of it so it can be healthier in the future. Well worth the price and time. Thank you Northbrook Barber shop for a great haircut and experience!"
Todd K.
"Highly recommended! The place is very clean and modern. Been receiving haircuts here for over a year. They take their time, is detailed and professional. Give them a try! You won't be disappointed."
Russel K.
"Very clean. Very friendly. They took their time and did a great job."
Ursula W.
"Wanted to try a new place for my 4 boys. Someone suggested Northbrook Barber Shop, so I gave it try! I couldn't be happier with my boys' cuts! They did exactly what I wanted from what I described, plus super sweet! High recommend!"
Michael S.
"The Barber Shop is phenomenal. I have been coming to this barbershop for over 15 years and received an excellent hair cut every time. I won't get a haircut anywhere else now except here. It is also good to support your local small businesses. Thank you for making a wonderful hair cut experience well worth the price."
Curtis B.
"This place has been here for a while but I am not going to take that into consideration. What's important about this place is that they will make you look as dashing as Don Draper or as gorgeous as the great Angelina. They are some personable and nice people who charge very competitively."
Merrill S.
"This place is fabulous! Super clean and modern on the inside. The barbers are extremely talented and exceptionally detail oriented. I highly recommend!"
Nick P.
"Came here with high expectations and they exceeded them. Great service and gave me the exact haircut I wanted."
Paul F.
"This place is a awesome. Very clean. They are very nice, mindful, and professional. They were a great stylist definitely would recommend. Thanks for the great service."
Kyle L.
"Hands down, my favorite barbershop. The entire staff is extremely friendly."
David B.
"I have been going to Northbrook Barber Shop since they first opened. They have the best barbers that can cut all textures of hair, and the atmosphere of the shop is great."
Scott W.
"Great upgrade to talented hair professionals. Freshly renovated building with top-quality amenities and televisions. Large private parking lot on the east side of the building. Convenient appointment scheduling online or by telephone. Worth it to try for a great haircut."
Did you enjoy your Northbrook Barber Shop and Beauty Salon service? We are looking for customers to share the love by letting us know how much you enjoyed your latest, cut, color, or shave.

Review Us on Google
Share your great experience!

Review on Facebook
Share with others!


Review Us on Yelp
We'd love to hear from you!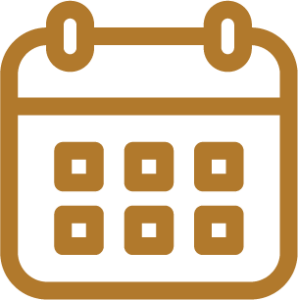 Book Now
Reserve an appointment with an expert Barber or Master Stylist.
Remember to hit the "Submit Request" button after step 4 to schedule your appointment.